Pengerang Battery is located just under 2 hours drive from Johore Bahru past the Desaru resort junction. Follow the signs to Tanjong Pengelih and head for the main jetty and ferry terminal at the very end of the coastal road.
Note that you can no longer get to Tg Pengelih by the old coastal road through Sungei Rengit, sadly access by this route is now impossible due to major new development in the area.
If you are coming from Singapore, it's far simpler to take a 45 minute bumboat trip from Changi Point Ferry Terminal straight to the jetty at Tanjung Pengelih in Johor.

Exploring this location will not all be a walk in the park. Be prepared for jungle trekking and the risks that may accompany it.

Take note: Pengerang's main 6" gun emplacements and HQ are located on Bukit Pengerang itself and is off limits to the public.

What is publicly accessible of the WW2 facility can be found directly behind the Pengelih ferry terminal building on the small hill. There are no designated paths up to, nor around this location. What you will find here are the remains of Pengerang's searchlight battery and garrison defences. Refer to the maps section to get a better idea of Pengerang's overall WW2 layout.

Have respect for the historical ruins you find here, look and explore, but please leave it as you found it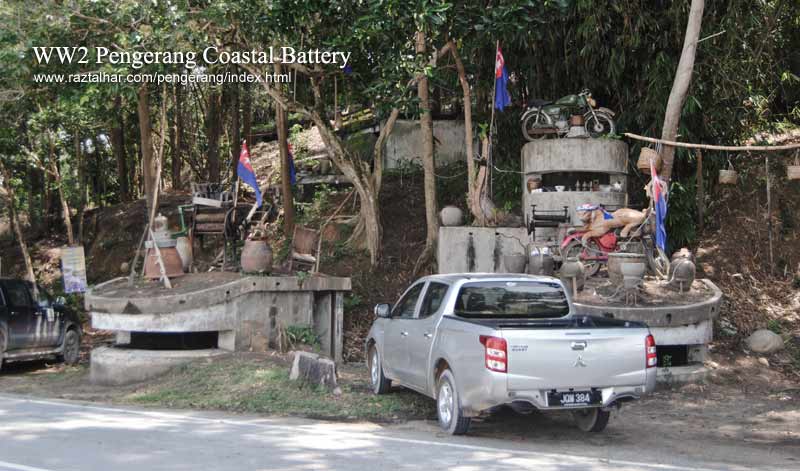 [Above] The pillboxes along the main costal road just outside the Tg Pegelih ferry terminal. (#1 & #2 on the layout map).
Find a route up the hill behind these pillboxes to get to the main site.